At this moment in time social media signals are not SEO ranking factors.  Having this conversation is often difficult and occasionally confusing because so many experts on both sides of the marketing fence know that social helps SEO but not always how it helps.
Brent Carnduff has pulled together a well-documented post covering the various historical communications that Google, Matt Cutts and the SEO community at large has shared amongst one another to get to the bottom of whether or not social signals impact ranking.
Part of the value of the article, though maybe not its primary intent, is to provide clarification on how social media helps SEO.
Social drives discovery of content, which often generates in bound links. Social most likely helps drive indexing, meaning Google is locating links on Facebook, Twitter and Google Plus and connecting those links to the appropriate content.
Do not discount the value social media marketing can provide to SEO.  Acquiring links, establishing authorship and authority and helping content to be located are all very important things from an SEO perspective but they are ancillary benefits. At the end of the day however social does not drive rankings.
So what should this mean for channel marketing?
A lot of organizations merge social media marketing and SEO into the same bucket because there is a large cross over in the tools necessary to succeed in each discipline.  Content is the major factor in both channels and often content can be repurposed cross functionally making it appear as if one channel's goal is to affect the other when in reality each channel should be using shared content in a much different ways.
What this means for organizations engaged in online marketing is that SEO should have its own marketing plan and goals and those goals should be separate from an organizations social media marketing plan and goals.  Any ancillary benefits a channel can provide to another should be considered just that, ancillary. While there may be levels of efficiency each channel can gain from sharing resources, such as content, each channel should be treated as independent entities.
You may also like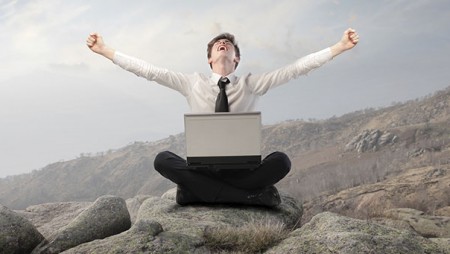 0