One of the biggest challenges business face today is figuring out how to increase their visibility online and get more traffic to their website. To reach their goals, businesses around the world have decided to increase their online exposure through pay-per-click (PPC) advertising. With immediate and quantifiable results, PPC marketing provides a quick and effective way to show up on search engines.
What is Pay-per-click advertising?
Pay-per-click marketing or paid search marketing is an online advertising channel that is designed to drive traffic to websites for a fee. Businesses can place online advertisements on websites by bidding on keywords and phrases relevant to the products or services they provide. PPC advertising prominently displays ads at the top of the search engine results page, bypassing organic search rankings. Once someone clicks on an ad they are directed to the advertiser's website and the advertiser is charged a fee.
PPC advertising has quickly become an integral part of online marketing by offering an affordable and flexible way to grow your business online. We have outlined a few benefits of PPC advertising and why you should consider incorporating pay per click into your online marketing strategy:
Benefits of PPC advertising
Relevance – Reach people as they search for words of phrases that are relevant to your business. Your ads are displayed to people who are actively searching for the products or services you provide. So those people who land on your site are more likely to take action.
Flexible budget – There is no minimum spending commitment. You can decide much or how little you want to invest in your PPC advertising.
Easy & precise tracking – Google AdWords and Bing ads provide powerful and comprehensive tools that help advertisers keep track of key performance metrics like costs per click, click through rates, conversion data and much more. This data gives advertisers invaluable information on the behavior of their target audience, as well as the ability to control costs and increase ROI.
Speed to market – Platforms like Google AdWords and Bing Ads make it easy to create PPC campaigns quickly and driving traffic to a website within a matter of minutes. But be warned, just because you have created a PPC campaign doesn't mean you will receive high-quality traffic.
Paid search is nimble – It can take weeks or months for the natural results on search engines to change because of how infrequently the search engines crawl sites. Conversely, PPC campaigns allow users to make adjustments in real time providing an unparalleled ability to adapt to changing market conditions.
Testing capabilities – PPC platforms offer many options to allow advertisers to test everything from ad content to individual bids for keywords. This ability to test key aspects of the campaign gives experienced PPC marketers an opportunity to continuously refine and improve the campaigns.
Target difficult keywords – PPC allows you to target keywords you might have difficulty ranking organically and appear on the first page of the search results for those terms quickly.
PPC advertising compliments SEO – PPC can be a great compliment to organic SEO and can be a useful tool to help drive some traffic to your site right away. It is always a good idea to diversify marketing strategies to reduce dependency on a single marketing channel. This reduces the risk that comes with unexpected changes like the major algorithm updates that we've seen in the last 2 years. Any business that solely relies on one source of traffic is potentially on very rocky ground.
Get the help of a PPC professional
Pay-per-click advertising has become an important part of online marketing and it can be a highly effective way to drive traffic to your site. However, it takes a considerable amount of time and expertise to master. If you are new to the world of pay per click, consider hiring a PPC expert to help you avoid the many pitfalls that come with pay per click advertising. A PPC professional can help create profitable campaigns that generate high quality traffic and garner the best ROI.
Please contact us to learn how to maximize your PPC strategy today!
You may also like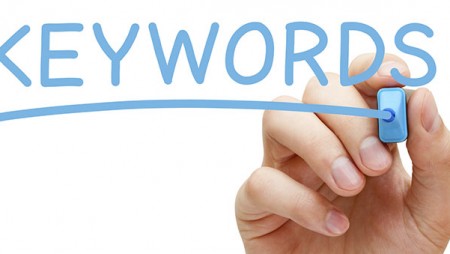 0